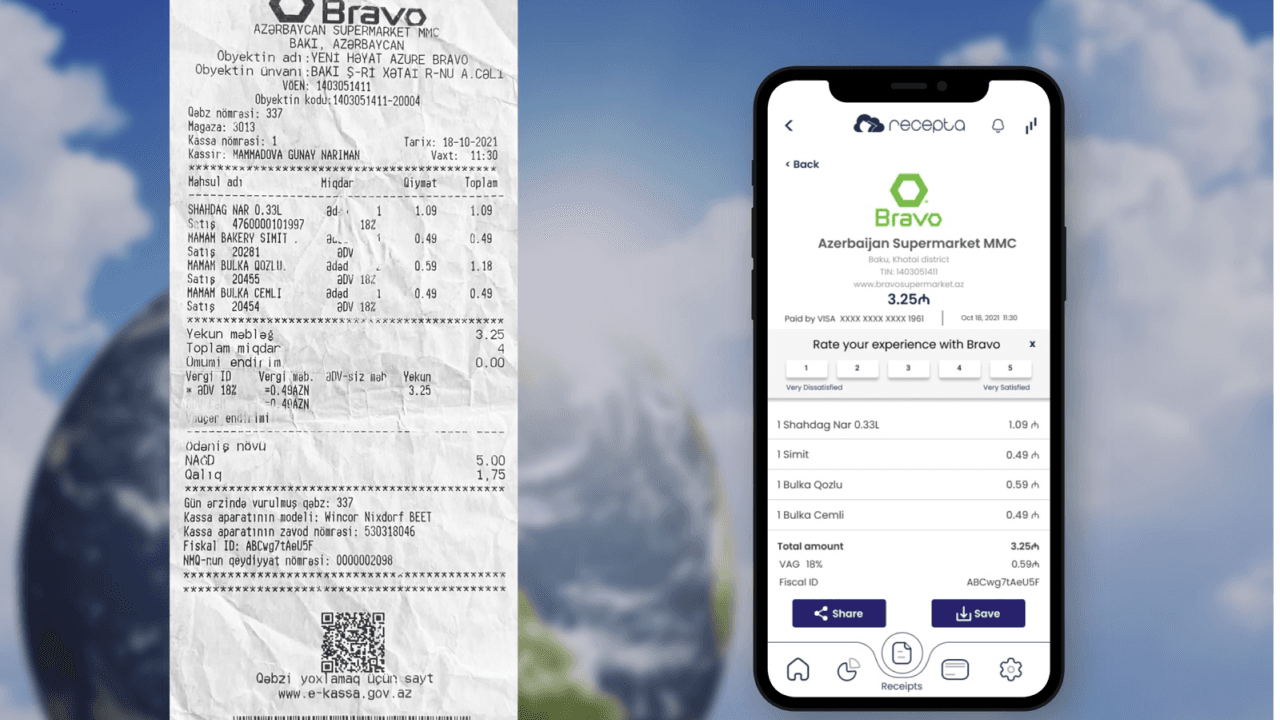 Jun 5, 2022
Recepta to launch digital receipt app to reduce environmental impacts and save retailers money
Baku, Azerbaijan June'2022 – Recepta, a new digital start up headquartered in Virginia, US, today announced its intention to launch a new single consumer app to generate digital receipts for its retail partners and consumers thereby creating a more sustainable and cost-efficient retail ecosystem.
In the United States alone, paper receipt production uses an estimated 12.4 million trees, 13.2 billion gallons of water, and emits 4 billion pounds of CO2 each year. Furthermore, over 90% of paper receipts are coated with BPA or BPS– known disruptors of the endocrine system.
Recepta will generate digital receipts from retail partners at the point of transaction. Recepta will empower consumers to understand and manage expenses; return goods that require proof of purchase; exercise greater security over personal information that can be found in disposed paper receipts and file taxes more efficiently.
For retailers, digital receipts will enable greater marketing opportunities through more targeted offers and loyalty rewards whilst also saving them money. In 2017, Walmart saved $7 million a year just by reducing the length of paper receipts. In 2019 CVS saved $50 million by reducing paper usage through digitization efforts.
Commenting on the upcoming launch, Rauf Heydarli, founder of Recepta said: "I firmly believe the paperless digital receipt is the future of sustainability. With Recepta both consumers and retailers will benefit from being able to access proof of purchases anytime and anywhere. It's a win-win not just for business but also for the environment."
Samir Suleymanov, Board Advisor to Recepta and former senior executive at the World Bank and International Monetary Fund underlined how "disruptive technologies can play a key role in addressing the world's most intractable problems whilst also creating amazing opportunities for a new and fairer economy. Recepta is the future of receipts and the future of retail."
Recepta is part of the NVIDIA Inception program.